

Max 20PSI



4*2200mAh Battery



150L/M-240L/M
Inflatable paddle boards are a very popular and fun outdoor activity, they can let you glide freely on the water, enjoy the scenery and exercise. But inflating them is a very laborious and time-consuming task. To make you enjoy the inflatable paddle boards faster and easier, we recommend you to use our NW03. It is a dual-cylinder electric SUP air pump, with the following features:
It has 4 2200mAh large-capacity batteries, which can inflate multiple inflatable paddle boards continuously, without worrying about running out of power.
It has a dual-mode power supply, which can be powered by the car's cigarette lighter socket or battery, allowing you to use it anywhere.
It has a dual-cylinder design, a large air flow cylinder and a high-pressure cylinder, which can make your inflatable items quickly expand and stabilize to 20PSI of pressure. Its air flow can be adjusted between 150L/M and 240L/M, allowing you to choose the appropriate speed according to different inflatable items.
It has multifunctionality, in addition to inflating inflatable paddle boards, it can also act as a power bank to charge your phone or other devices, and has an LED emergency light, giving you bright lighting at night or in emergency situations.
It has portability, wireless design, allowing you to inflate your inflatable paddle boards anywhere, without looking for a power source or dragging a long cable.
It has versatility, in addition to inflatable paddle boards, it can also inflate inflatable tents, inflatable swimming pools, inflatable toys and other items that need inflation.
Our NW03 is a dual-cylinder electric SUP air pump, which is more efficient and powerful than ordinary single-cylinder electric SUP air pumps, making your outdoor activities more easy and enjoyable.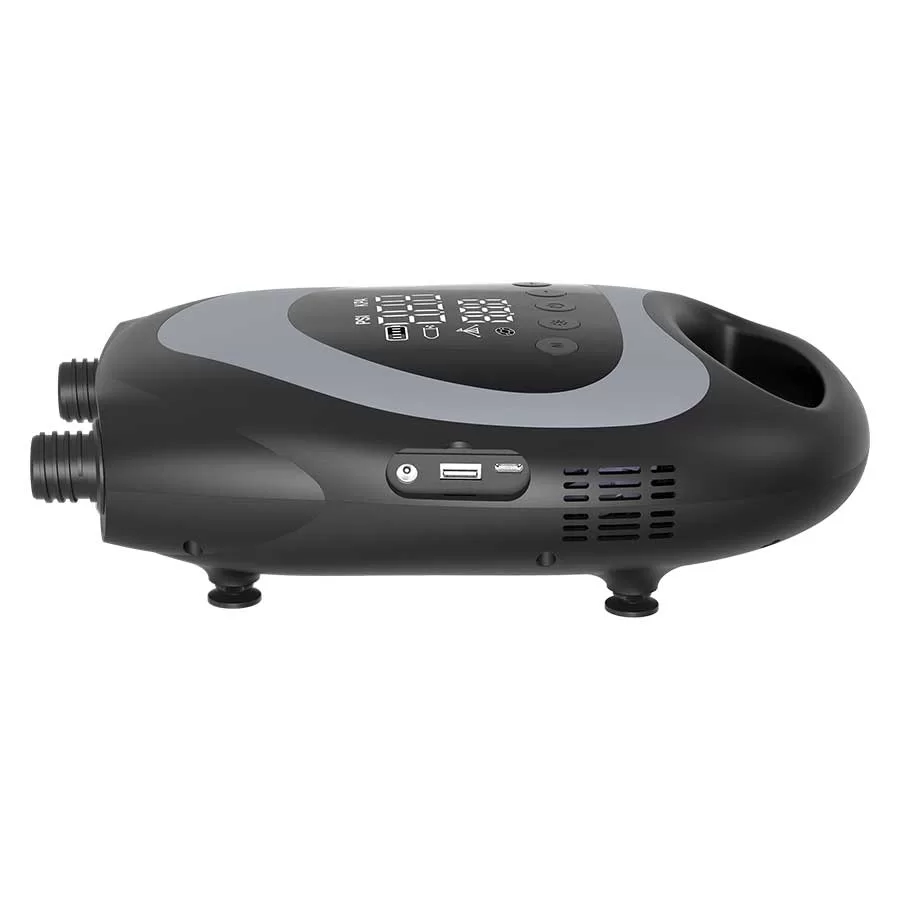 Inflatable Paddle Board Pump NW03
Product Size
No informaton




Specs
Product Details
| | |
| --- | --- |
| Battery | 4*2200mAh |
| Maximum Range | Max 20PSI |
| Air Flow | 150L/M-240L/M super fast inflation |
| Main Feature | Power bank, Cordless and portable, LED emergency light, Multi-scenario use-Inflatable tent/SUP etc,Dual-mode power supply. |