"Hong Kong Autumn Electronics Fair – 1CA18 (October 13th to 16th): Smartnewo invites you to visit our booth!
Dear customers,
We cordially invite you to visit Smartnewo's booth at the Hong Kong Autumn Electronics Fair. We will showcase our latest inflatable pump pneumatic products at booth 1CA18.
As a company dedicated to innovation and quality, Smartnewo is committed to providing customers with high-performance, reliable, and easy-to-use inflatable pump products. Our products are widely used in outdoor activities, home life, and commercial fields, providing convenience and efficiency for your inflation needs.
At this exhibition, we will display various types of inflatable pump products, including portable inflatable pumps, electric inflatable pumps, and multi-functional inflatable pumps. Whether it is an inflatable mattress, swimming pool, outdoor equipment, or other inflatable products, we can provide you with the best solution.
Please do not miss this opportunity to experience our products and learn about Smartnewo's innovative technology. We look forward to communicating with you and exploring how to meet your inflation needs.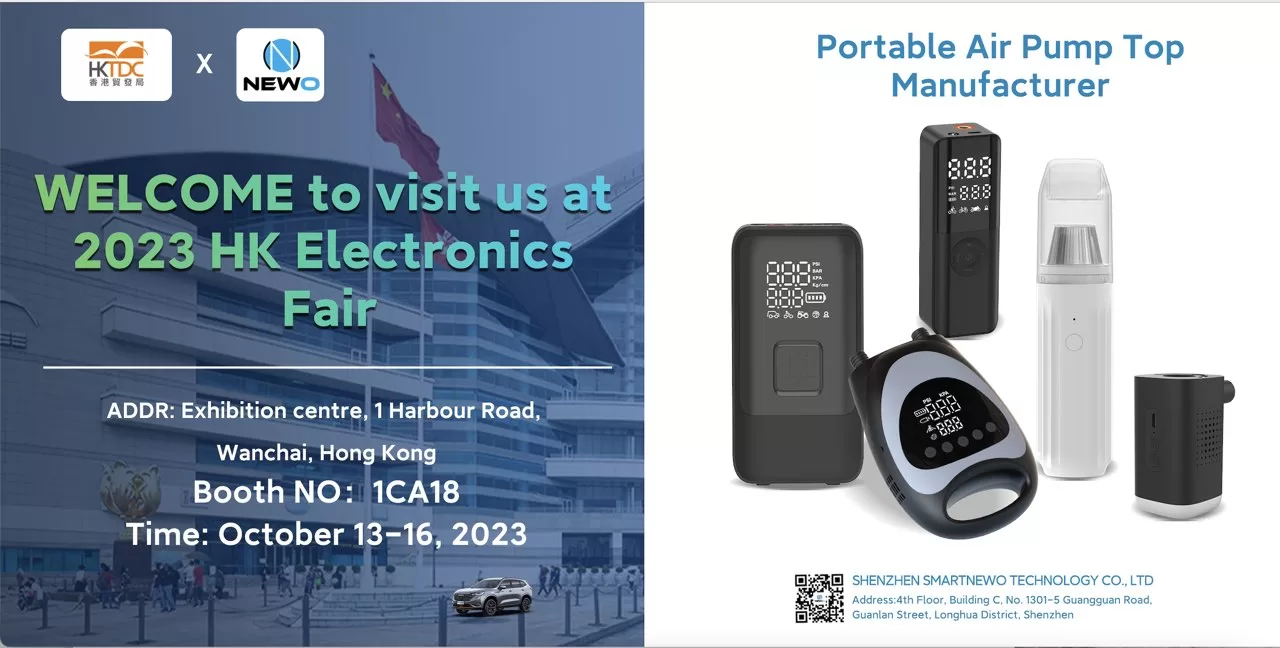 Exhibition time:
Date: October 13th to October 16th
Venue: Hong Kong Convention and Exhibition Center
We look forward to meeting you at booth 1CA18. Thank you for your attention to Smartnewo. We will be dedicated to providing you with the best products and services.