Smartnewo's Dual-Cylinder Air Pump Rocks the Hong Kong Autumn Electronics Fair!
Dear readers, hello!
Today is the first day of our participation in the Hong Kong Autumn Electronics Fair1, and our booth attracted many customers' inquiries, especially our new product dual-cylinder air pump, which is extremely hot, making us very happy and excited!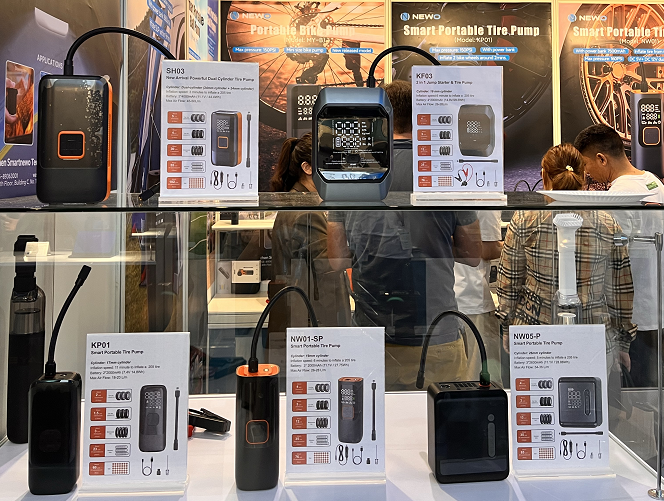 Our dual-cylinder air pump is an innovative car accessory that can quickly inflate car tires, solving the troubles of many car owners who encounter tire leaks or insufficient tire pressure on the road. It has the following features:
It adopts a dual-cylinder design, which is nearly 300% faster than a single-cylinder air pump! It can inflate a tire in 30 seconds, saving your time and energy.
It has an intelligent pressure control system, which can automatically adjust the pressure and time according to different tire types and specifications, avoiding excessive or insufficient inflation, and ensuring the safety and life of the tires.
It has a super-quiet fan, which can reduce noise and heat dissipation, allowing you to enjoy a quiet and comfortable inflation environment.
It has various power supply methods, which can be powered by cigarette lighter, battery or household power supply, suitable for various occasions and needs.
It has LED lighting, which can provide you with bright vision at night or in dark places, making it easy for you to operate and observe.
It has various inflation nozzles, in addition to inflating car tires, it can also inflate motorcycles, bicycles, swimming rings, balls and other items, one machine for multiple purposes.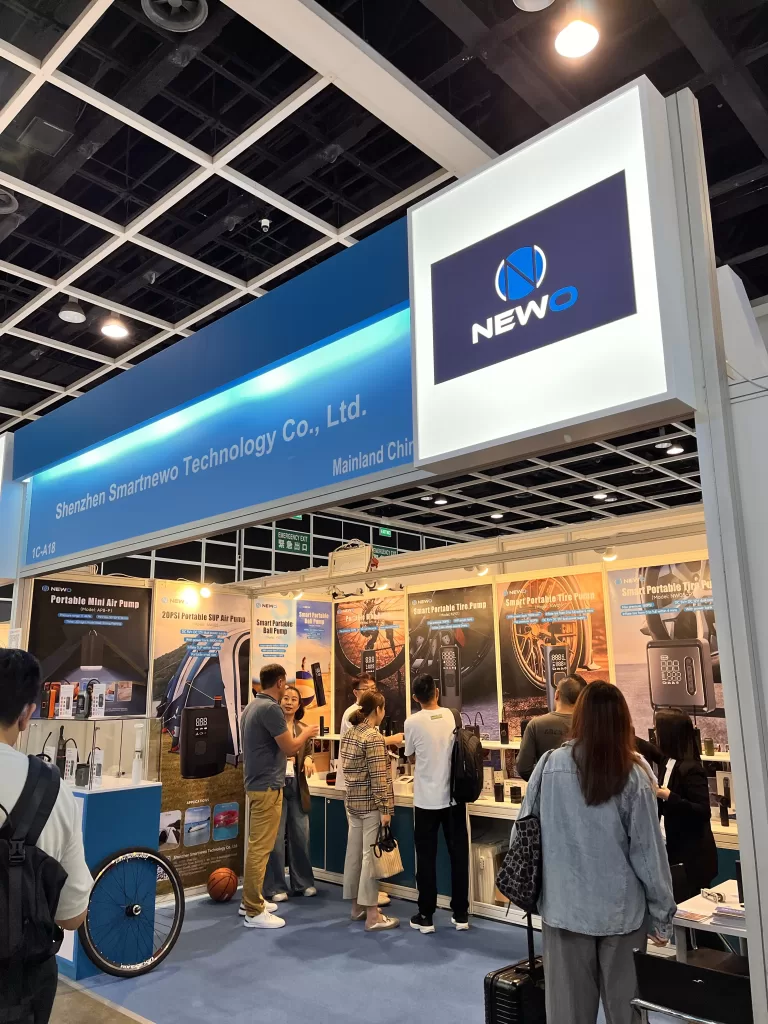 Our dual-cylinder air pump has passed multiple international certifications and tests, proving its safety and reliability. We have customers from many countries and regions who have booked our dual-cylinder air pump and gave high praise and feedback. They all said that our dual-cylinder air pump is the best air pump they have ever seen, making their inflation work easier and more efficient.
If you also want to experience our dual-cylinder air pump, don't miss this Hong Kong Autumn Electronics Fair! We will be waiting for you at booth 11.3G 33 34 H1314 in Hong Kong Convention and Exhibition Centre from October 13th to October 16th! We will provide you with professional product introduction and demonstration, let you feel the charm of our dual-cylinder air pump! We will also offer you preferential prices and services, so that you can buy with confidence and use with satisfaction!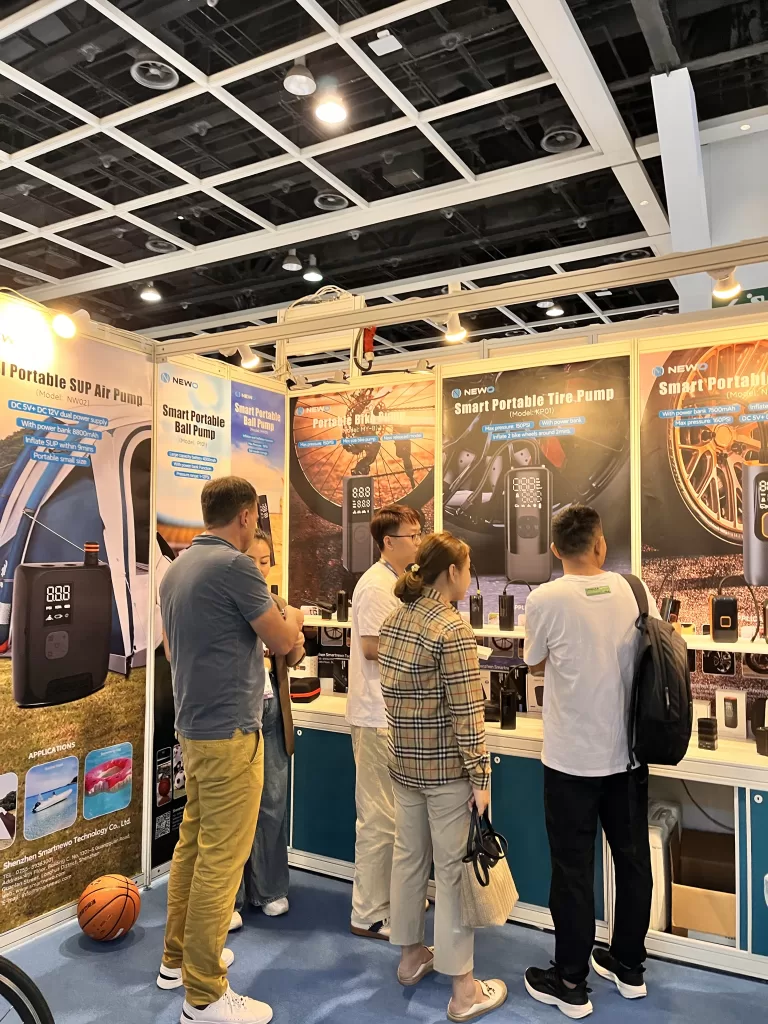 Dear readers, thank you for reading my copy. If you are interested in our dual-cylinder air pump, please remember to bookmark our blog. We will provide you with more information about our products and industry trends. If you have any questions or suggestions, please feel free to leave a message or contact us, we will serve you wholeheartedly!
Thank you again for your support, we look forward to meeting you at the Hong Kong Autumn Electronics Fair!