NEWO In The SPOGA & GAFA 2023 Live Photos
NEWO BOOTH
NEWO's First Day at the Spoga Fair in Cologne, Germany NEWO was honored to participate in the SPOGA&GAFA 2023, one of the largest and most professional outdoor and gardening fairs in the world. The fair was held from June 18th to 20th, 2023 at the Cologne International Exhibition Center, covering an area of 241,000 square meters, attracting 2,012 exhibitors and 36,800 professional visitors from all over the world.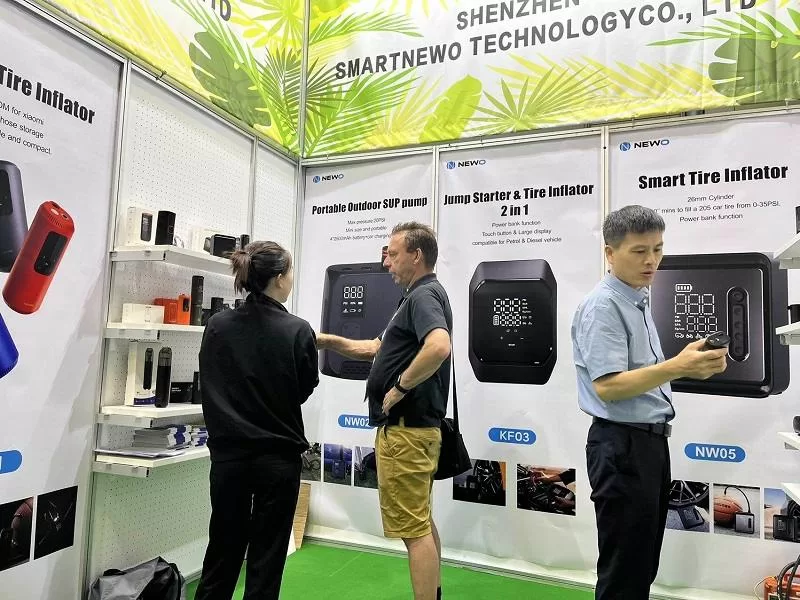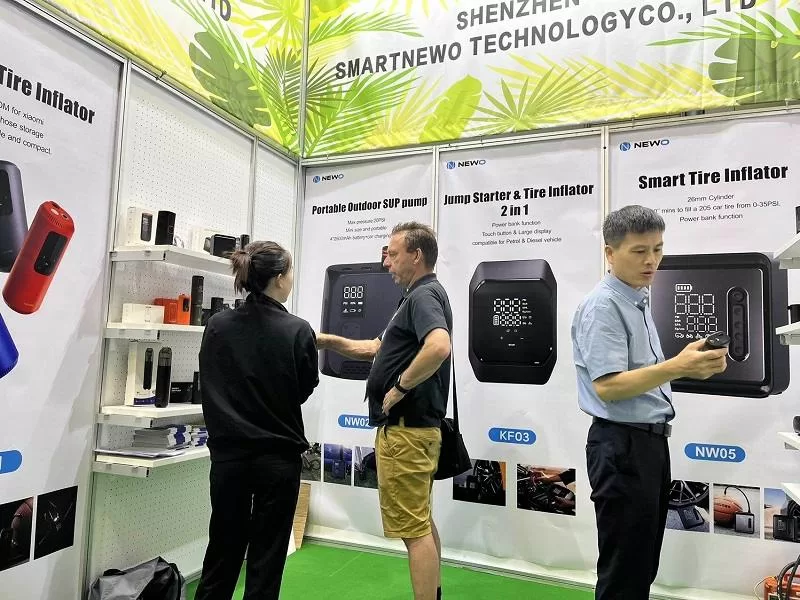 ---
NEWO's booth was located in the garden living area in Hall 4.1 A012, showcasing its latest products and innovative designs, including outdoor inflatable pumps and car portable air pumps. These products were specially designed for outdoor activities and travel, with features such as lightness, convenience, efficiency, and safety. They could meet various inflation needs, such as inflatable mattresses, swimming rings, bicycle tires, etc. NEWO's products received a lot of attention and praise from customers, who expressed their high satisfaction and recognition with the product quality, style, function, and price. NEWO also had in-depth communication and negotiation with customers from all over the world, establishing good cooperative relationships.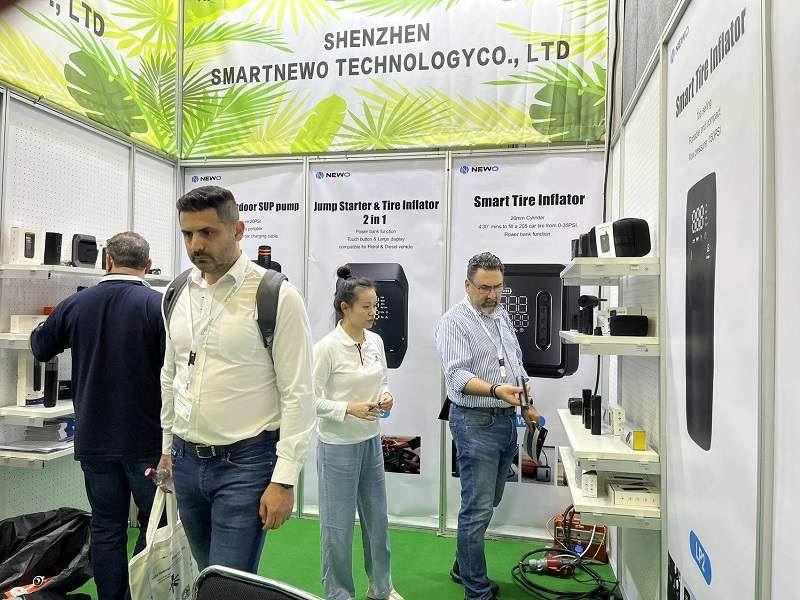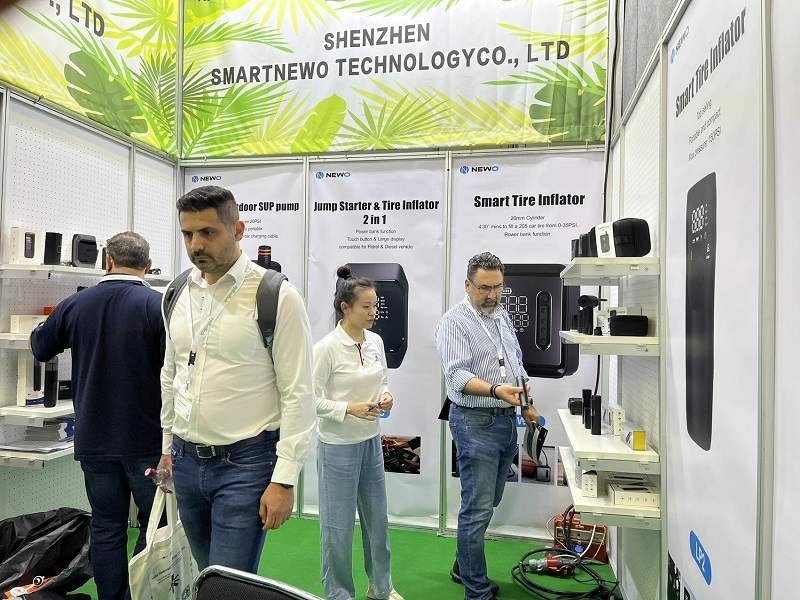 In addition to these products, NEWO also brought its latest research and development product: High Pressure Air Pump Series. This product can meet the pressure demand of 20PSI and has a large air flow. It is suitable for inflating high-pressure items such as stand-up paddle boards, kayaks, inflatable boats, etc. This product attracted many customers who were interested in its performance and features. NEWO was very pleased to see that its products not only met the market demand and trend, but also reflected its responsibility and philosophy for society, health, and sustainable development.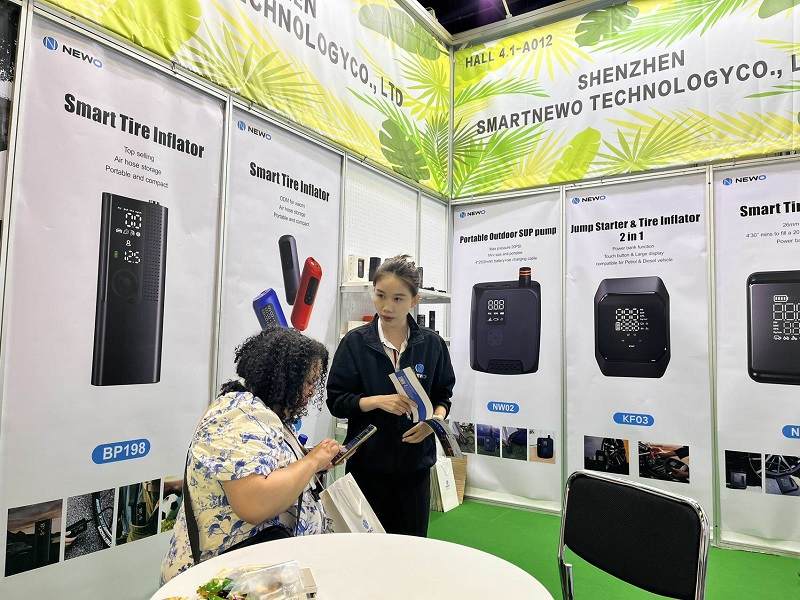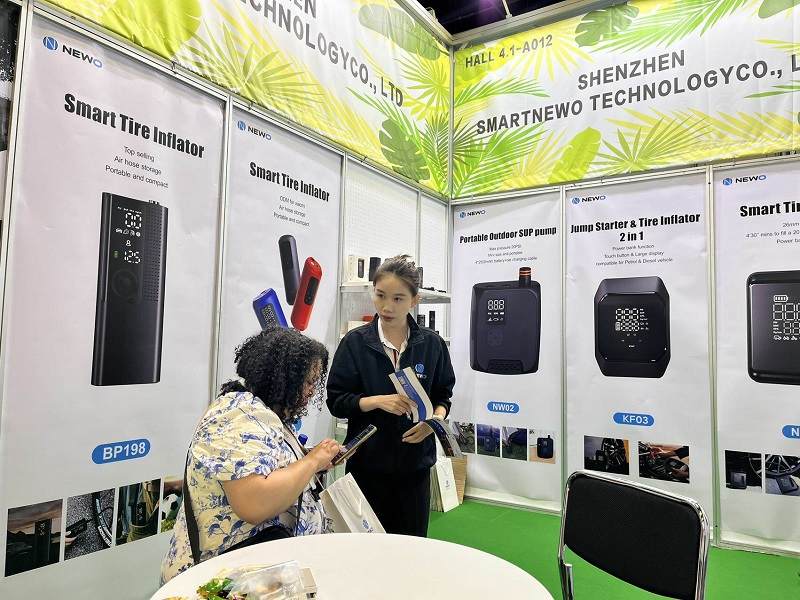 NEWO believed that by participating in this fair, it could better promote its brand and products, expand its market share, and enhance its industry influence. Tomorrow was the second day of the fair. NEWO looked forward to meeting more customers and peers, sharing its products and ideas, learning more industry knowledge and experience. At the same time, NEWO also hoped to take this opportunity to appreciate the beauty and history of Cologne, a beautiful and historic city, and feel the culture and charm of Germany.